Do you make New Year's resolutions? What makes a good New Year's resolution? Our guest on Brazen BFF Podcast #12, Cassie Rangel, made a New Year's resolution that led to her creating her own business, Twittering Bird. That's some serious pay-off! I don't always make them, but when I have made New Year's resolutions, it has often led to real changes in my life. If you want serious pay-off from your New Year's resolutions, too, give this some thought:
6 Steps to Creating Successful New Year's Resolutions that Lead to Actual Improvements in Your Life:
Keep it Simple.

My best New Year's resolutions have been the simplest. Like: learn to play these five chords on the guitar, so that I can play these songs! A few years back, Cassie resolved to make an image of Norfolk, Virginia. That image is now sold on prints, tee-shirts, and other household goods, and makes a wonderful holiday gift for anyone who likes Norfolk! (She has illustrated a lot of other cities, too, by the way – Austin, Portland, Washington DC, even Neverland!).

Start with something you like, or would like to be doing more.


 For me, the most rewarding New Year's resolutions by far have been baking-related. I've always loved baking… I would like to pretend that my house is one in which kids & guests can count on access to freshly-baked cookies & brownies along with a side dish of hilarious witty banter, but it's really not. Though I love Smitten Kitchen, I am no Deb Perelman, and I frequent her savory recipes over her sweet ones for the most part. Thus, when I commit to a specific baking resolution, I know I'm making a commitment that, though it  may be time-consuming, is one I will ultimately enjoy! And which will bring me that much closer to my blogger idol. 

Keep it attainable.

Sure, I would love to travel the world – all of it – this year, but right now, I'm building my businesses, raising my children, and growing my relationships with other people in my local community. Around-the-globe travel will need to be a future goal, not a 2017 New Year's resolution. Cassie realized she wasn't going to learn Spanish after several years of putting that on her list. Mastering a language is not typically a one-year task, so she tabled that one in favor of something she could actually get done. So, instead of vowing to become a meditation guru when you can't make it through 5 minutes of meditation now, or climbing Mt. Everest when you don't even like a Sunday afternoon hike, pick something that you won't give up on in the first 5 minutes after you start.

Keep it measurable.


Vague notions like "get in shape" rarely work. It needs to be specific, and measurable, so that you know when you've completed or achieved it. If you want to "get in shape," you could make it both simple & measurable by saying "Complete a 10K by June" or "lift X weight by X date." Cassie knew when she hadn't yet made her Norfolk image, and then knew when she had. It was a multi-step process, but it had a clear ending point. One year, I resolved to learn to make homemade pie crusts. I knew when I hadn't ever made a homemade pie crust, and I knew when I ate a bite of pie that I had made myself with a flaky, buttery homemade crust. Once I had that bite, I knew I had done it. Every thing after that was just the whipped cream on the pie. 😉

Accept that you might not enjoy the process.

With many things, the process can be rough, but the achievement brings joy. Believe me, one year I vowed to learn how to make multi-tiered cakes (in deference to baking-themed resolutions from years past). At some point I found myself standing in my kitchen head-to-ass in flour, sawing wooden dowels with a hacksaw, my crumbly confection teetering wildly atop my uneven toothpick stands, while my then-three-year-old son whizzed through the house half-naked, catapulting play dough balls behind the sofa with a device he had made using popsicle sticks, scotch tape, and a spoon. My vision of tidy zen-bliss cake decorating to the tunes of Iron & Wine while my child drew happily and behaved beautifully in a separate room did not match the reality, and in all honesty, the reality wasn't much fun. But it felt amazing later, and was waaaay more interesting than my silly vision had been. Once I had had a glass of wine and could look at my son's Frozen-themed birthday concoction in all its multi-tiered, flawed glory; once I had gotten the tremors out, and knew just what went into my cockeyed creation, with its homemade fondant and homemade peppermint ice-palace candy, I felt like a badass baker boss lady.

Let the experience take you in new directions, and follow your curiosities and accomplishments with an open mind.

Cassie followed her Norfolk image all the way to making products, placing them in stores, and founding a new business that led to more opportunities for her as a graphic designer and image maker. You may think that learning to make homemade pie crust or multi-tiered cakes is just about that, but in truth, it can be so much more. I had never understood the point of blogs until I found the blog with the tutorial I needed for my first tricky cake. I woke a changed woman. Blogs had a purpose. I could learn from blogs, if I just found the ones that spoke to me. I could write a blog post, too, someday that might speak to someone else… Mind blown.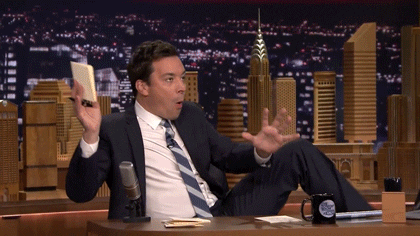 What are your New Year's resolutions tips and experiences? Have any of your past New Year's resolutions changed you or improved your life? Post your stories in the comments below, or consider joining our Private Facebook group, where we continue the conversations begun on our website and podcast. Here's to a Happy New Year to all of you, our readers and listeners! We are so grateful to you all for your continued support.
Copyright © 2016-2017 Brazen BFF
P.O. Box 6184 Norfolk, VA 23508
Follow us on Social Media: